Real estate videos can be boring! Here are different styles that engage buyers and educate them on core features that can't be seen in photos, or paragraphs of text that aren't read.
58sec is the average time buyers spend on a listing according to allhomes. Keeping buyers on your listing helps build engagement and reasons why your home should be on their inspection list instead of pushed aside for another day!
Videos are also used on Facebook and the proof is in the numbers! Two property posts with Facebook screenshots below had:
– 18,000 and 21,000 reach respectively,
– 1,400 and 3,200 engagement,
– 37 and 127 likes,
– 11 and 52 comments,
– 4 and 27 shares and lastly
– 6 and 13 buyer inspections!
The buyers that inspected came directly from these Facebook ads that did not see allhomes or realestate.com.au first as they didn't consider the suburb or property features in the search fields!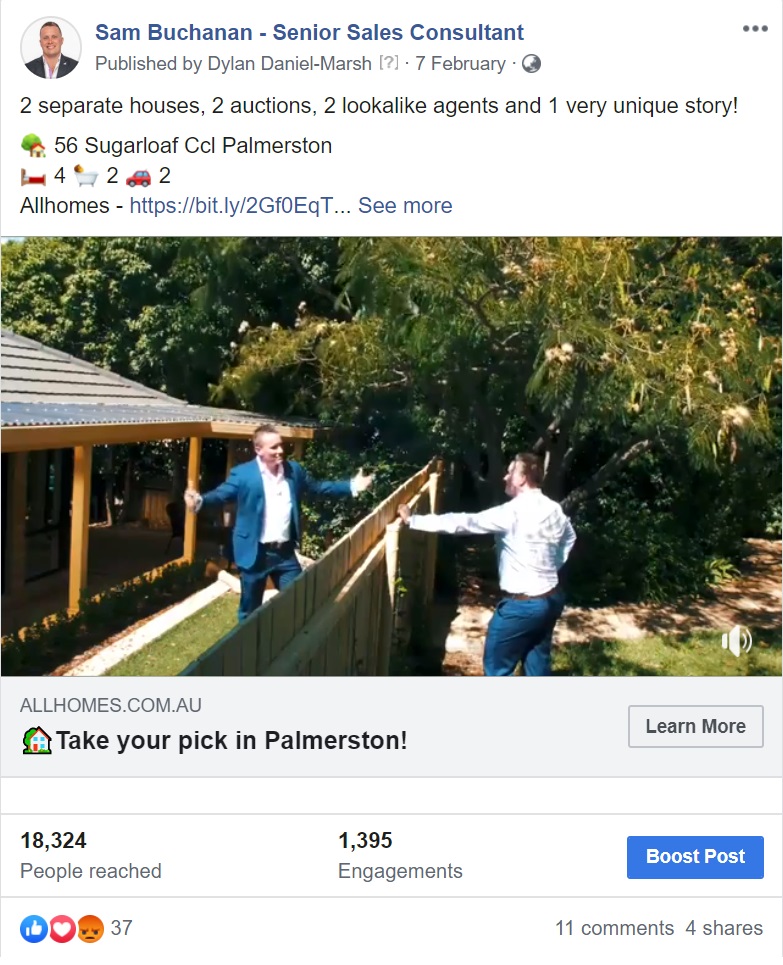 ---